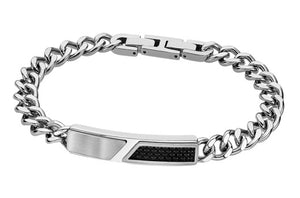 Lotus Style man's bracelet Engineered From High Quality Durable 316l Stainless Steel band.

The fusion of steel with other materials is at the heart of the Lotus Style collection of jewelry with an urban and daring style.
Item Code: 08-38-0063

Jewellery Type: Bracelet

Material: 316L Stainless Steel

Finish: Matte-Gloss

Chain Lenght: 210mm/8.27"